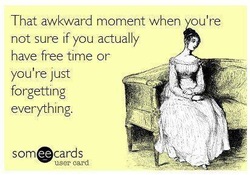 It's been "One Of Those Weeks". I've worked the office job from 10 to 3 Monday through Friday (after working at the boutique on Sunday) and then Thursday and Friday nights I worked at the boutique until 10. Saturday I worked from 11 to 3:30, and today it's 2 to 7. Son Number One's girlfriend arrived (love her!) on Saturday morning at 1AM and I am, quite frankly, a tad fatigued. The grass is almost peeking in at the window sill and sobbing for attention. It will wait a few hours, I'm sure. Plantar fasciitis is tuning up for a symphony in my left heel. For right now I am enjoying sitting still. The torrential rains have left, and this Sunday morning the windows are open for a cool breeze and birdsong to start my day. There is a book at my elbow which is singing its siren song, to which I have every intention of succumbing. Give me a hot cup of tea and I shall rule the world.
I don't know what I did during the fourteen years I was lucky enough to be at home with my children. It certainly wasn't housework. They had their music lessons and sports, karate black belts and play dates. My universe revolved around their schedules and that was our choice and our privilege. Most people don't have the option of walking out on their careers and taking an orchestra seat at life. Getting back into it (not a "career", but a "job") has been challenging.
So much of how we define ourselves involves how we make money. At a party, when approached by a stranger and asked "Who are you?" the answer often is "I'm a doctor" or "I work in computers" or "I'm a cashier at Walmart and a pole dancer on weekends". I was stuck for an answer for a while, feeling a little guilty that my life was mostly driving the car and making peanut butter and jelly sandwiches. There was the embarrassment of not making a paycheck, but also an embarrassment of riches. I had time with my children. My friend Flanagan (whom I miss with a white hot heat) would call many days and be the only adult I spoke to between the hours of 8AM and 7PM. He would chide me to "Be a human being, not a human doing!" and remind me of how blessed I was to be in my situation. He would repeat the importance of the airline safety drill of "putting on your own oxygen mask before trying to take care of everyone else".
While the children were in school I would visit with retired friends, and eventually, with my mother in her last years at the nursing home. I was free to spoon feed her lunch and amuse her cohorts with a song or a borderline-appropriate joke or two. I got to learn what really mattered. After a year of emptying out my routines, children off to college, Mother and Flanagan and Webb passing away to where they don't need me, I'm filling up my life with other things. But I have learned to appreciate the sheer luxury of sitting with a hot cup of tea and counting my blessings. And on this sunny, bird-filled day, I gently remind you to stop and do the same.