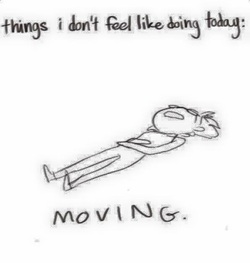 I know, I know. Everyone is tired of hearing about the snow. But really, that's pretty much our life these days. Each morning I look out the window and hope that it was a bad dream, but it's still all there. It's all white. It hasn't even had a chance to get to that "dirty snow" thing, because it never stops snowing. There is always a new layer falling to cover up the exhaust fumes and slush piles. Oh wait. Slush would imply something had melted. We haven't gotten that far yet since the temperature has hovered so far below zero that my brother-in-law in Alaska is feeling sorry for us.

Only one car is accessible in our single driveway, the other being tucked in the garage under. I don't like having a car inside my house. It's wrong on so many levels. And it is sitting on a "donut" wheel anyway, so before we can make it go very far there is work involved and no one has the energy to do anything. Commuting has become a tedious nightmare. They say they have been working on the subway connections and that we should have full service tomorrow. Maybe. If it doesn't snow any more. Which it always does. One day last week I spent five hours on a round trip to a job where I work for eight hours. And not a big job. I'm no brain surgeon. The pay is piddly, although the atmosphere is pleasant. But come on, people!

I had tickets for community theater last night, but I was so spent I couldn't go. It was snowing (again) and I'm getting over the flu, and I just could not move. I was in my nightgown and robe by six o'clock. On a Saturday night. My grandparents used to go to bed at 7:30 and I would pity them and also laugh. I'm not laughing any more. This is getting depressing.

If I weren't such a wuss about driving on ice and snow I'd go to the art museum. I find I am starving for color, for the sight of trees, for beauty of any kind that isn't white. What I don't want to do is spent two hours at my open bedroom window, wielding a shovel which has been married to a broom handle through the magic of duct tape, trying to push snow off the roof of the porch below so that it doesn't collapse under the weight of the snow. The curtains blow in my face. The snow blows in my face. And it looks as though I've done absolutely nothing when I've finished.

I'm getting so desperate that Himself invited me to join him at the gym and I'm going. Just to move in a non-shoveling pattern. Or drink coffee with strangers. Or swim in the pool and pretend I'm in Bermuda. Monday is coming up fast and I need to brace myself for the Herculean task of getting to work. If you remember, for one of his labors he needed a shovel, too.