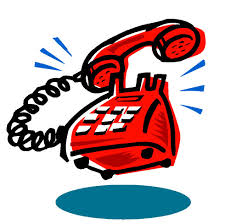 Telephones ringing after one o'clock in the morning do not, generally speaking, bring good news, and this was no exception. The first time it rang I groggily picked it up and heard nothing. As I drifted off to sleep it rang again. This time I waited and heard a recorded female voice telling me there had been a "shooting in the area" and advising all to stay indoors, away from windows, and to admit no one. I was wide awake at this point and toddled downstairs to (of course) look out the window. All seemed quiet in suburbia. I wondered why none of the other neighbors were up and at their windows. Then the phone rang again. This time I was awake enough to hear the words "CWRU Emergency Alert" and through the fog I recognized the initials of my son's school in Cleveland. Case Western Reserve University was under lock-down.

I ran to get my cell phone and picked it up with shaking hands to text my son. He, thoughtful and smart young man that he is, had a message waiting for me already, "Don't worry I'm safe". I didn't care about the lack of punctuation. I could breathe again. He texted back that the shots were fired near the other side of the campus and that he was tucked in his dorm room. I'm growing to like my cell phone better and better.

A thousand thoughts stampeded through my mind as the clock ticked past two. "What if?" was a biggie, although I usually don't allow myself to indulge in that kind of wallowing. Someone once told me that once you have a child you spend the rest of your life wearing your heart outside of your body, and it's true. One Face Book friend said she would be half-way to Cleveland by now and transfer her kid to a school within twenty-five miles of home. I responded with two words: Boston Marathon. There is no protecting them once they hit the air. From the womb to the tomb all we can do is cover them in prayers and hang on for the ride.

As it turned out, no college students were involved. There were two "juveniles", one of whom shot the other in the thigh at a park near campus. Why are "juveniles" out at one o'clock? Why does one of them have a gun? And I am so grateful to God that those are the only "whys" I have to ask this time. So many parents aren't as lucky.