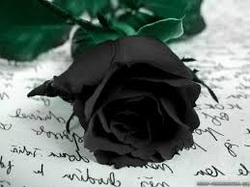 It's a hard day. Tomorrow I will sing at the funeral of the nephew of my first real boyfriend. He was a handsome kid, but he never smiled. In all the pictures that flashed by in the video at the wake this afternoon, his eyes looked sad. I may be projecting. Maybe he was the life of the party among his friends, I'd only met him once or twice, but he chose to find a permanent solution to a temporary problem, and my friends are devastated while the rest of us shake our heads and try to think of something comforting to say to his mother and his widow. There is nothing to say. There are no words for this kind of grief, for this kind of waste.
As a mother I recoil in horror at the one nightmare I don't think I could survive. I think of all the times my kids have driven me crazy, ruined my plans, caused me worry. But the thought that their problems could drive them to end it all has never crossed my mind. The size of the gap their absence would leave in the fabric of my universe is unfathomable. I cannot for the life of me wrap my head around this one.
His struggles are over, and I know a loving God understands that he just couldn't handle any more. I know he is at peace at last. But there is no peace for the people who loved him and worried about him. There is no peace to be found in not worrying any more.